entertainment solutions ibiza
There is always something that makes a party or holidays special and unforgettable. Magic is that "something" that your guests, clients or invitors will associate with living the experience of the island of Ibiza.
A visual refreshment for mornings and afternoons in the sun.
For hotels: an ideal complement to classic entertainment programs and a touch of class.
For beach clubs, pool parties, terraces, private events, perfect to liven up the atmosphere or complement live music, DJs or other performances.
With a cool and summer look and of course with a smile always on.
We bring our magic adapting to your events. For private parties in Villas and Yachts, we adapt to the spaces creating a magical and fun atmosphere, an unforgettable experience 100% guaranteed!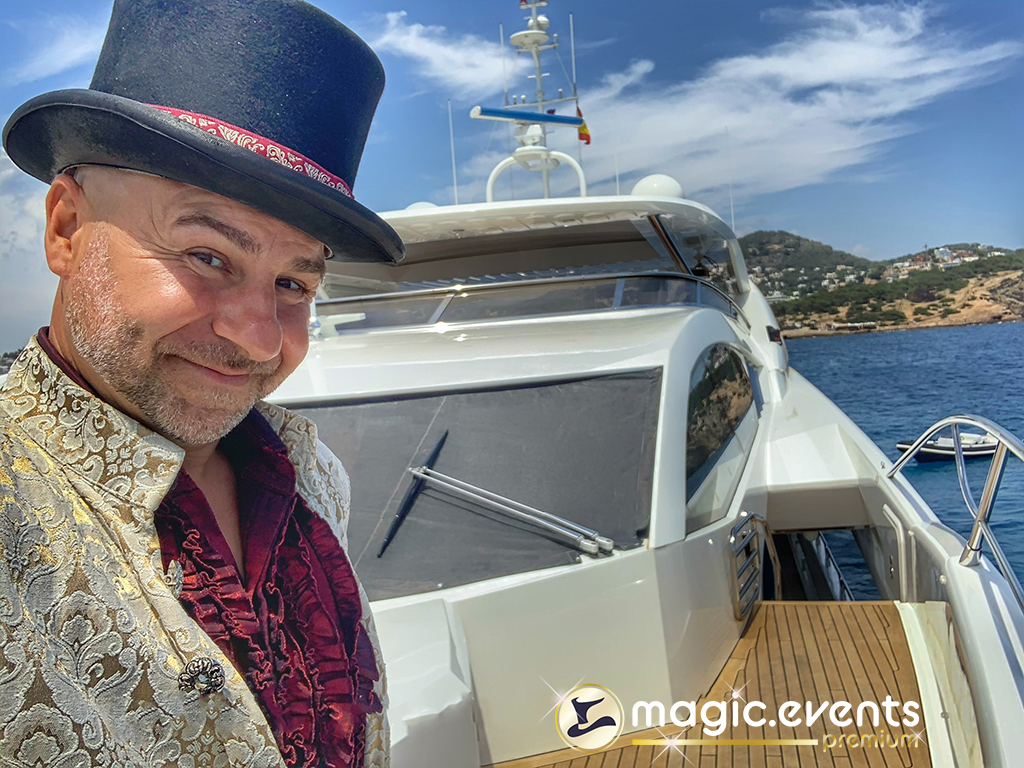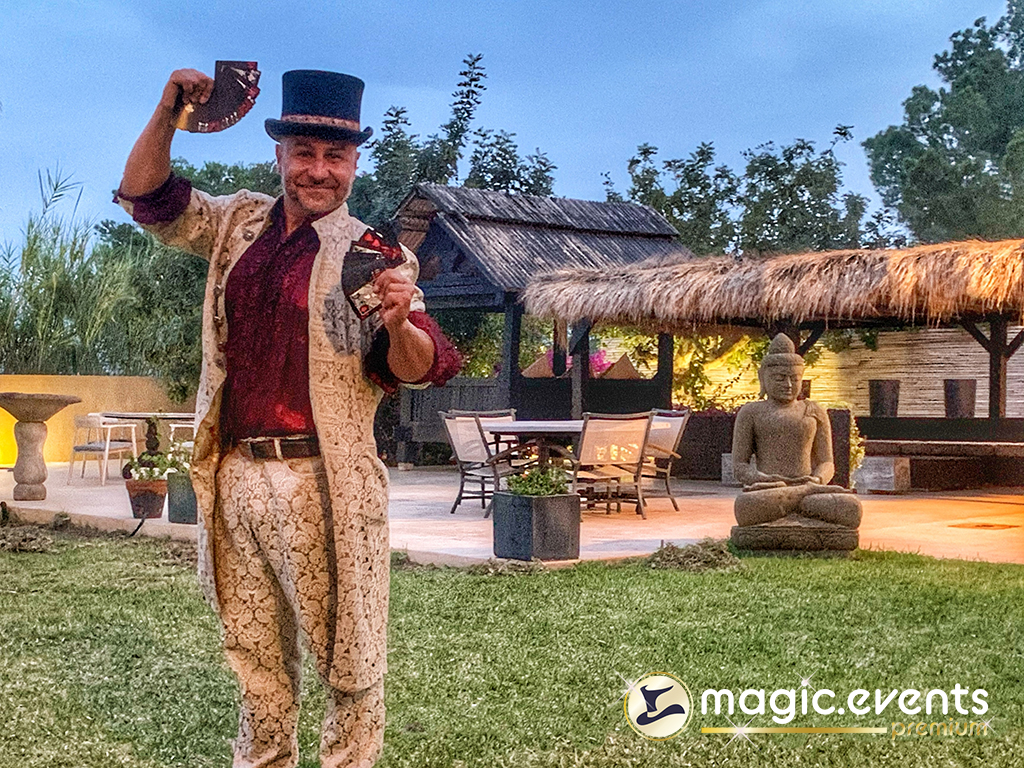 At Yates: we do a magic session with the best magic tricks that your guests can enjoy.

In Villas: A magical attraction that we will plan with you, adapting it to the available space and time.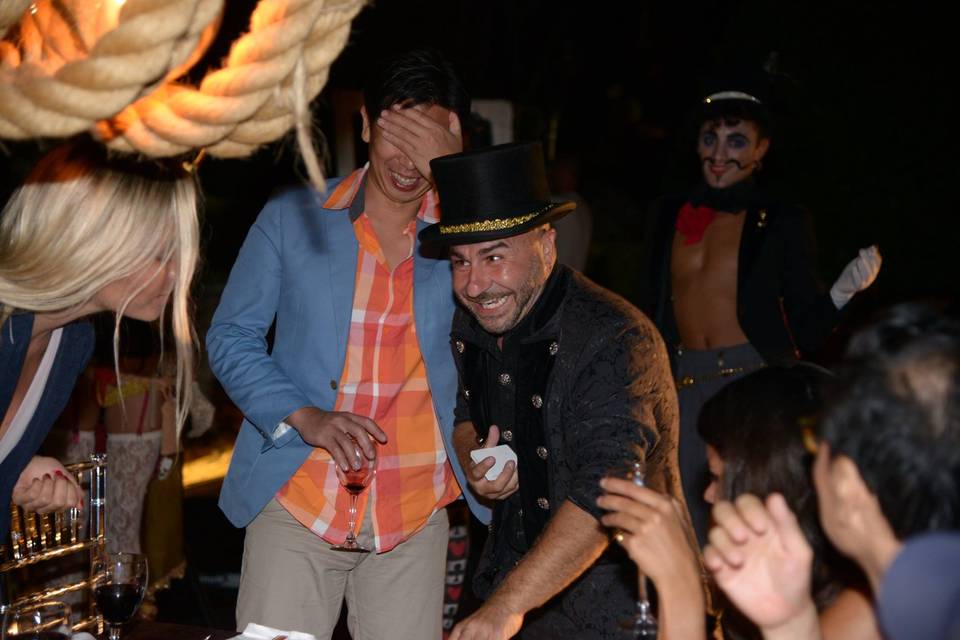 Whether for private parties in villas, boats, restaurants, hotels
 there are many skills needed to master this art, but above all "communication" and "generation of emotions". Without a doubt, we offer the best close-up magic shows adaptable to any situation and in different languages. With a particular and exquisite humor outside the stereotypes of magicians and with unique effects always taking into account the different types of audience, and considering their origin, age, and all kinds of conditions that make each event unique.
Using everyday objects and even the public's own objects.
Magic happens just inches from your eyes and in your very hands!
If they are not satisfied, we will refund your money (although this may have become blank paper)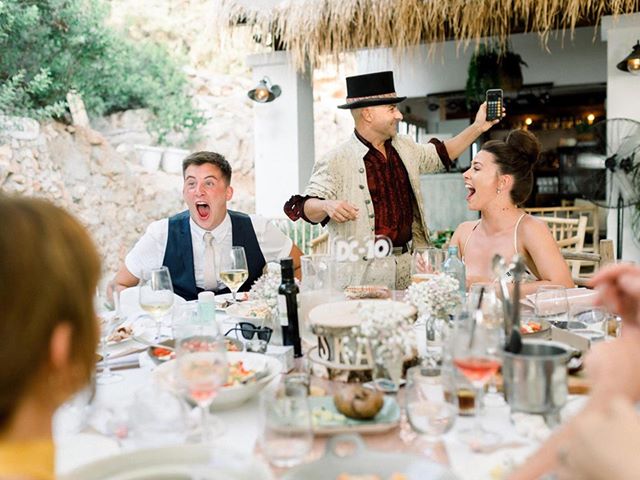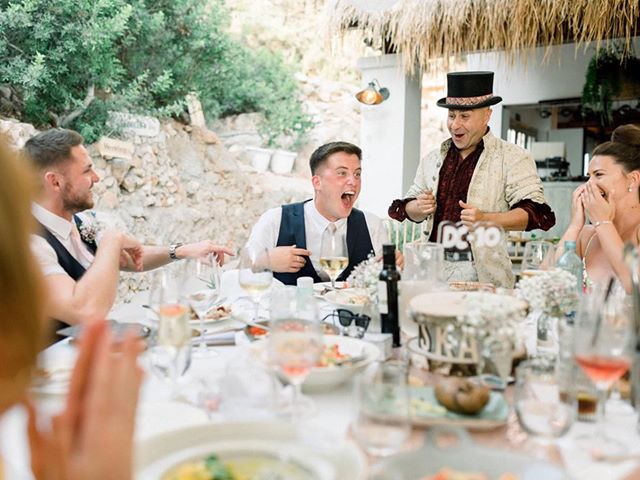 25 years of experience in the sector. It is one thing to be a magician and another magical! To get the emotions and reactions that we get, it is not enough to know "tricks", there are many factors with which we play to adapt to any situation and achieve the expected results.
We generate unforgettable emotions and memories.
Elegance, good humor, presence and of course pure magic.
Private parties, weddings, birthdays… if there is a reason to celebrate, there is a reason for magic. Events planners, concierges and individuals trust us because they know that they will have fun and entertainment guaranteed. We have also performed shows for countless celebrities, VIPs, in villas, boats, limousines, private jets…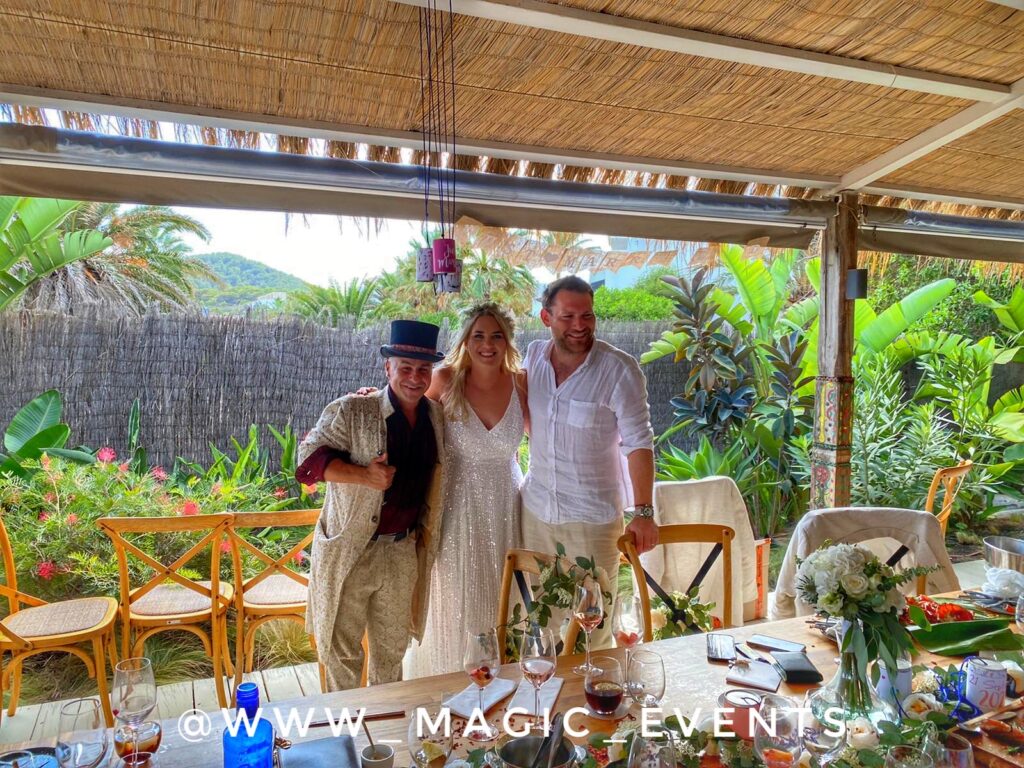 We analyze and study the needs of each hotel, using more than 10 years of experience having been part of and directing animation teams, in the peninsula and the Balearic Islands, and with another 10 years having performed magic services for hotels. We know what the keys to success are so that your guests get the best impression and are more than grateful that your hotel has taken the trouble to make them spend unforgettable moments.
We have provided service for the best hotel chains in the Balearic Islands and continue to do so. We adapt to any situation and environment. We offer different possibilities as can be seen in the "entertainment" and "premium entertainment" section for the most exclusive hotels and resorts.
A service of distinction, a pampering to your customers who will thank you, magic is that "something" that they will talk about when they return from their vacations without a doubt, so we are not only an entertainment tool but also a marketing tool (although as the latter is a consequence and as we are very cool, we do not charge a supplement)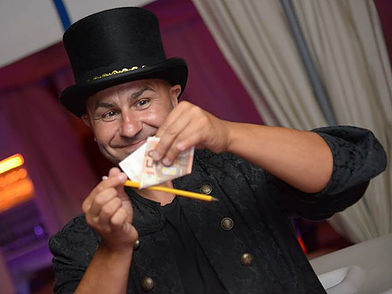 Whether it's the presentation of a product, or team building events, whether in the form of cocktails, at tables or on stage, we will make sure that your team of staff is surprised, motivated and above all that they have something fun to talk about (who wants to talk about work at a corporate event!)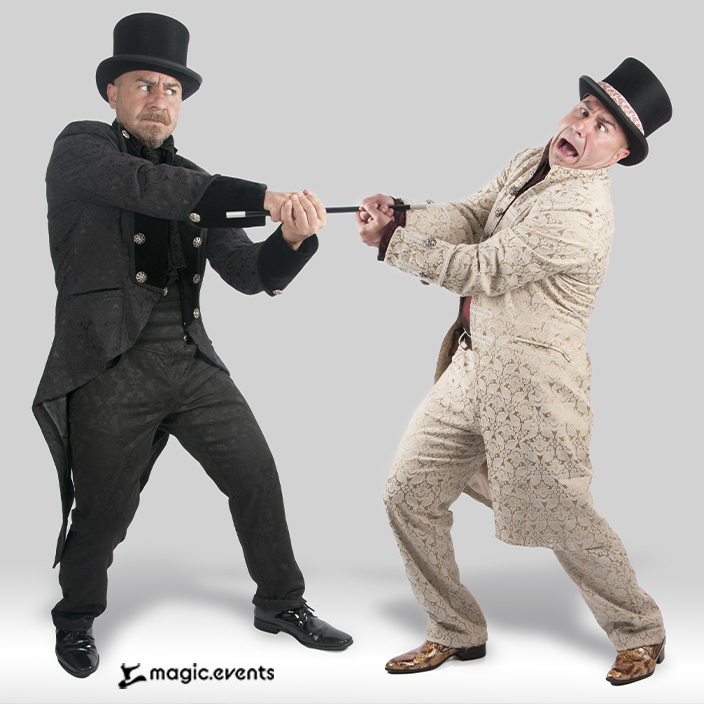 Conducting an event or a gala with elegance, humor and magic turns any type of ceremony into a pleasant, fun and memorable event.
We also do it in different languages.
We even do speeches for weddings!
 (we return the 50% discount in case of divorce within 48 hours)
An exclusive attraction of Magic Events, a human statue sitting in the air or rather, on an invisible chair and catches lights from the air that appear, disappear and pass through its body. A luxury pop-up for special events and the best hotels.
We improve your event, magically.
Because Ibiza is the magical island
Entertainment services for hotels and private parties.

We improve your event, magically.