entertainment solutions ibiza
Birthdays & Private Events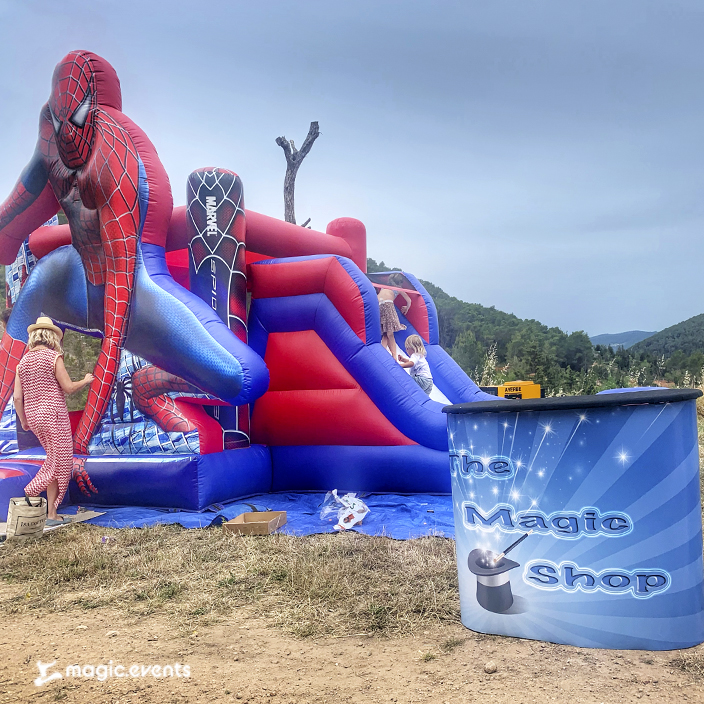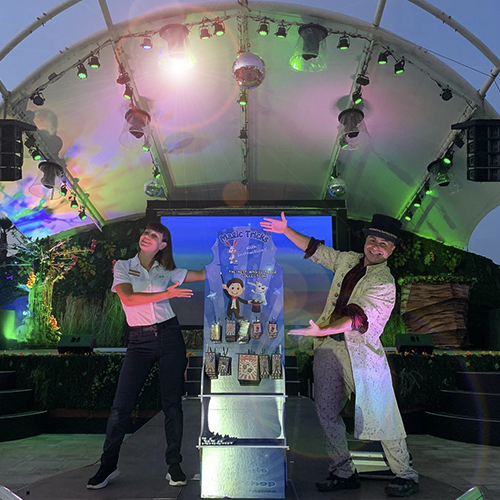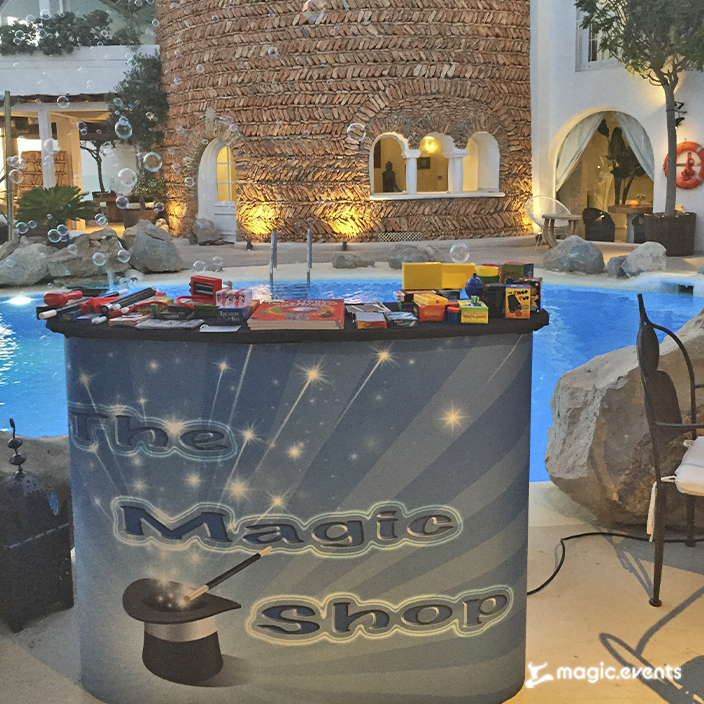 For the little ones we have this special attraction. Show, gifts and workshop all in one! We make an interactive display of our best collection of magic tricks that we have in the magic shop. Then the participants choose which tricks they want to keep for themselves as a gift (we advise them according to the age and abilities of each one), and we teach them how to use them correctly. As an extra option and if they wish, at the end all the participants make a pass showing the magic they have learned with their trick. A very funny moment that makes the parents drool.
We also give all participants a magic wand with which they can do more tricks! And also as an extra gift we will make a rain of bubbles to start and end the animation, ideal for photos and create a magical atmosphere.
We bring the magic of our magic shop to your Hotel, in different formats.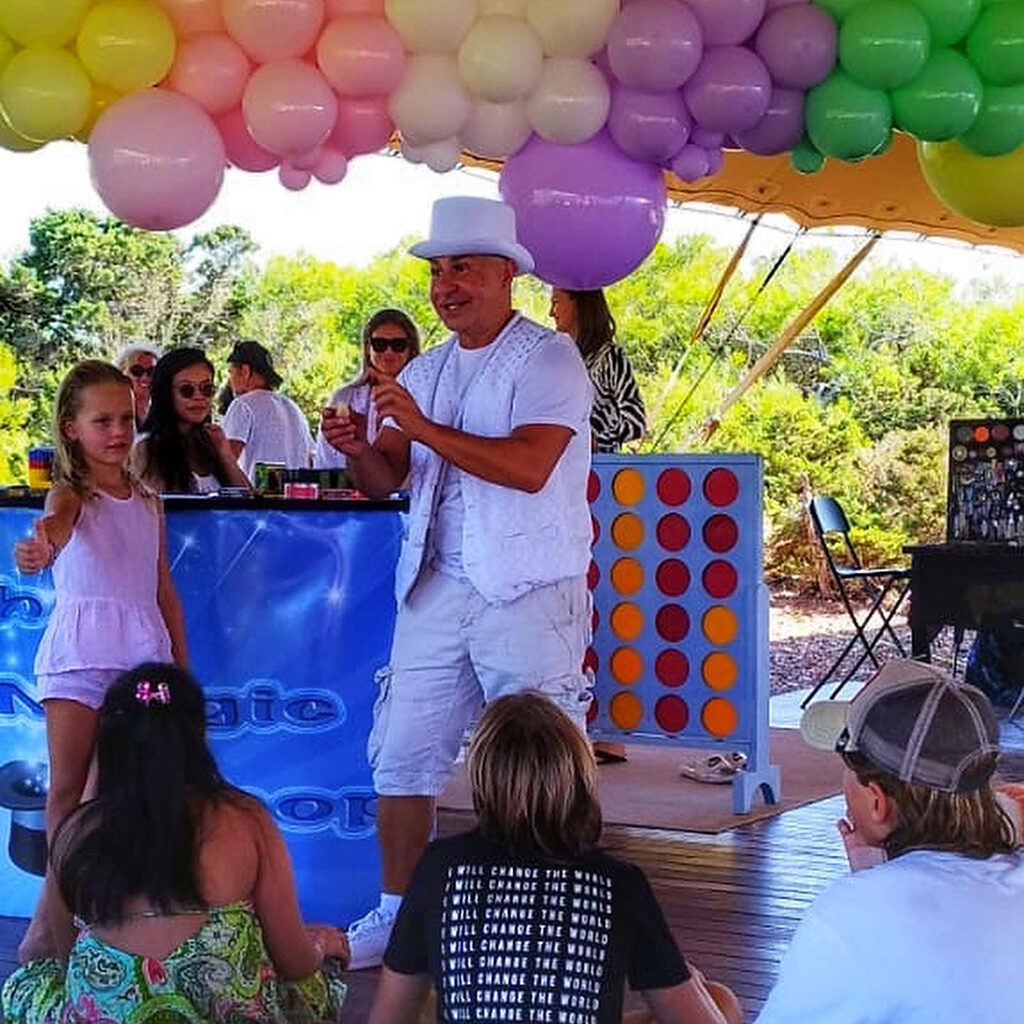 The perfect animation for the little ones to fill the whole afternoon, up to 2.5 hours.
We will perform the magic exhibition of The Magic Shop, the kids will choose the tricks that they liked the most and we will teach them how to perform them correctly. They will also enjoy the juggling and balance show and will participate in the circus workshop to learn how to juggle and balance themselves.
We will also make an introduction to the modeling of figures with modeling balloons and we will fill the space with magic bubbles. The coolest and most complete animation!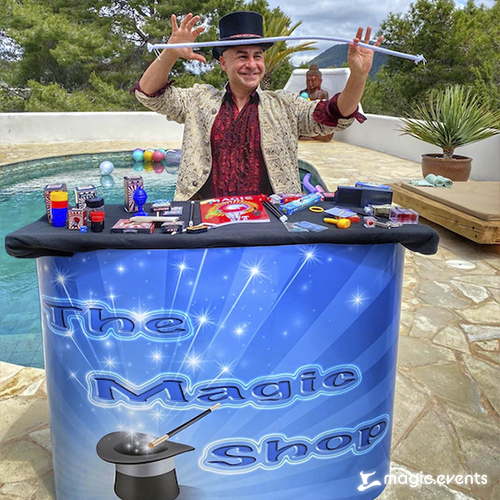 Sales stand: we make an exhibition and sale of our collection with the best magic tricks that customers can enjoy and purchase.

An extra magical attraction at no cost to hotels, restaurants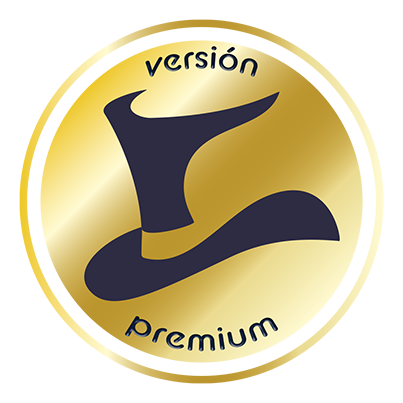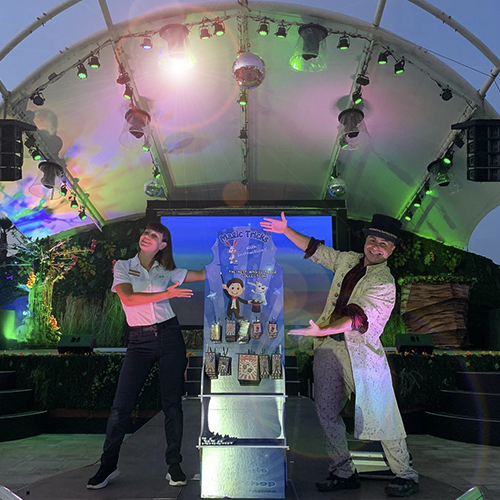 Since years, The Magic Shop has been one of the most successful attractions, versatile and adaptable to the type of event that you want to hold.
For hotels we offer a great solution: We give the little ones a voucher with the logo of the hotel and The Magic Shop that they can exchange for a free magic trick.
    Thus, those interested will come to The Magic Shop stand, they will be able to enjoy seeing the exhibition of the collection of the best magic tricks for beginners and choose which one they want to keep as a souvenir courtesy of the hotel.
We also teach them how to perform the trick correctly.
Magic, gifts and workshop all in one!!!
We improve your event, magically.
Because Ibiza is the magical island
Entertainment services for hotels and private parties.

We improve your event, magically.